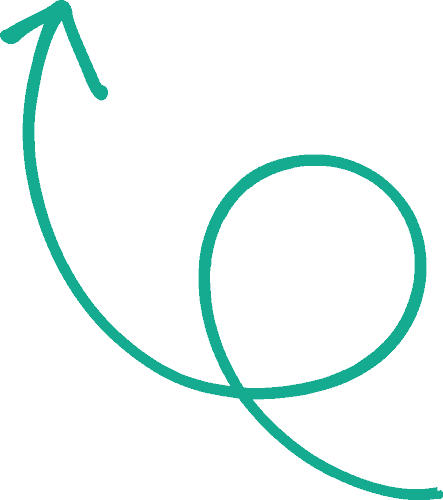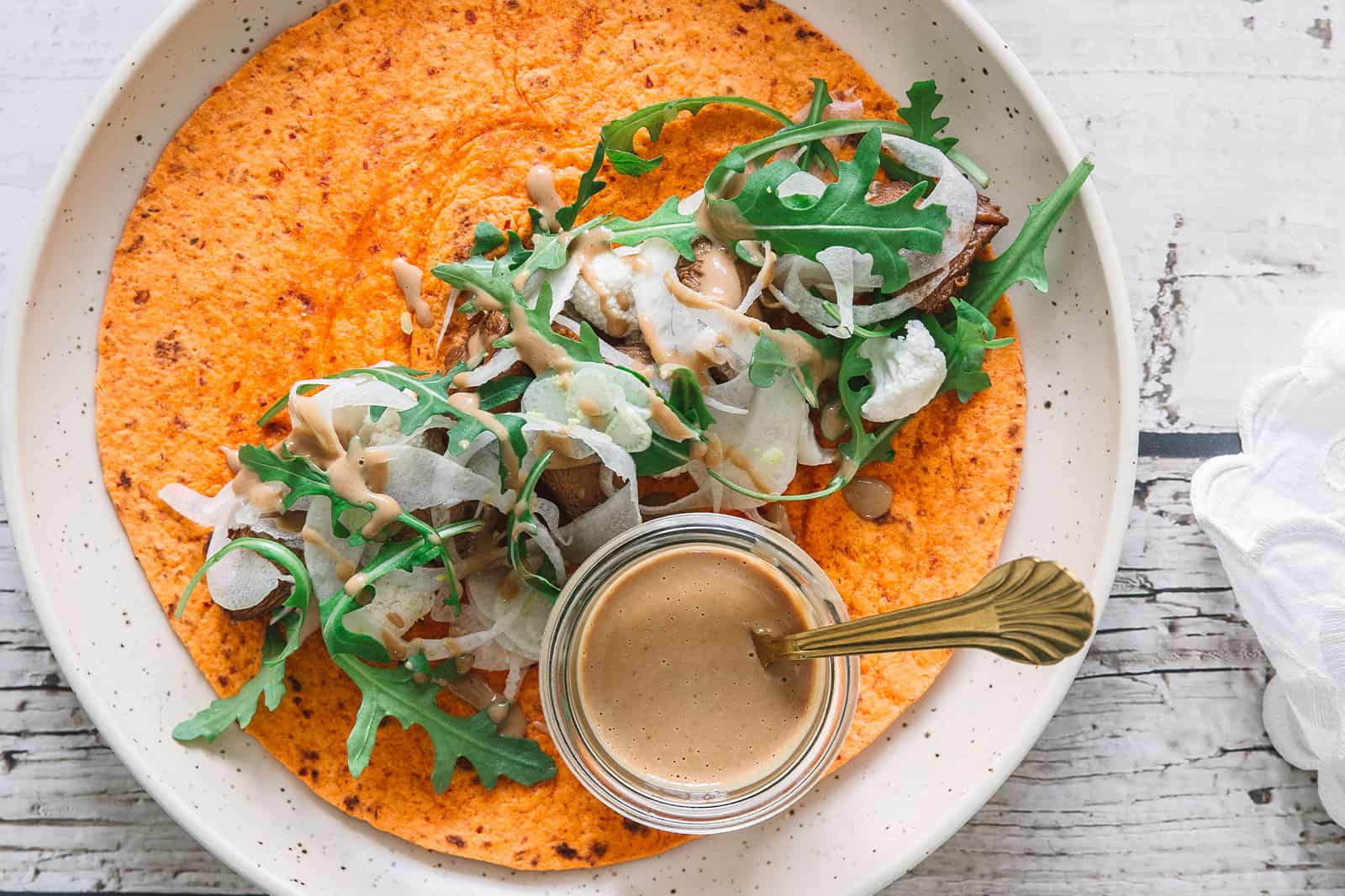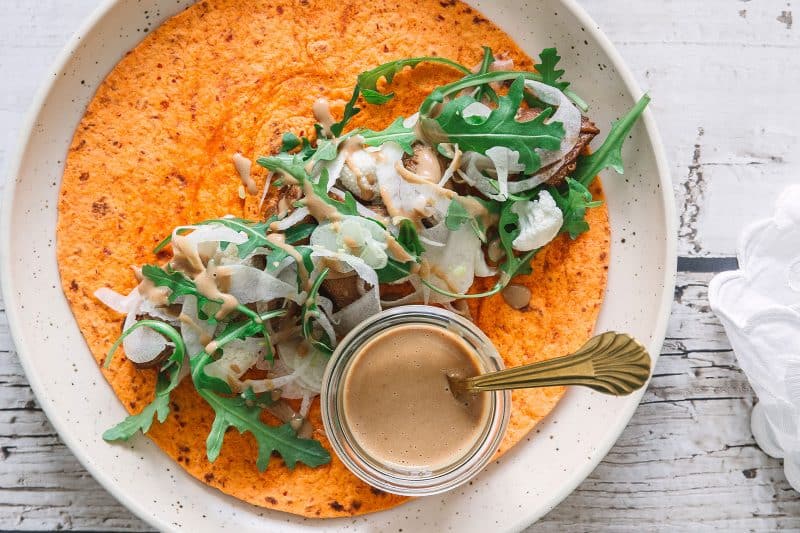 Ingredients
1 package of No Fairytales Tortilla with paprika and chili
300 g chicken breast
1 dl soya
1 tablespoon liquid honey
3 cm fresh ginger
Sesame oil or whichever oil you prefer for frying
2 tablespoons of peanut butter
1 fennel
1 small cauliflower
2 handfuls of arugulas
Preparation
Cut the chicken in chunky pieces. Mix most of the soya (save a little for the dressing) with honey and grate the ginger finely into the mixture. Soak the chicken in the marinade and leave it for minimum 10 minutes, preferably longer. Preheat a pan and fry the chicken with the marinade and put aside.
Cut the cauliflower and fennel in fine slices and rinse the arugula. Mix a little soya with warm water and mix with peanut butter till the texture is runny.
Unwrap your tortillas and top with cauliflower, fennel, arugula and chicken. Top with the dressing and serve while the chicken is still hot.