Lunchtortilla met eieren en avocado
Tortilla's zijn misschien alleen bekend voor het diner, maar wist je dat je ook heel makkelijk een tortilla kan eten voor brunch of lunch? Met de worteltortilla van No Fairytales, ei, avocado en groente is deze wrap echt een feestje om te eten. Het allerbeste hieraan is dat je met maaltijd je aanbevolen dagelijkse hoeveelheid groente al binnen hebt voordat je aan je avondeten begint!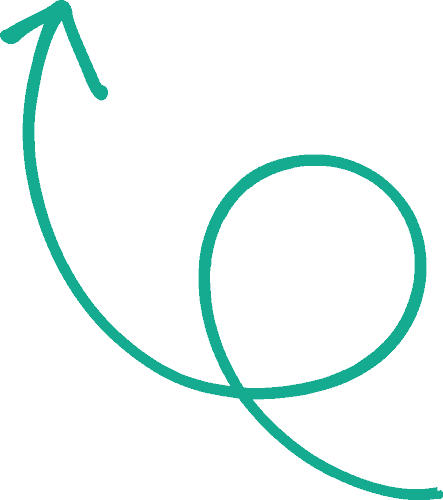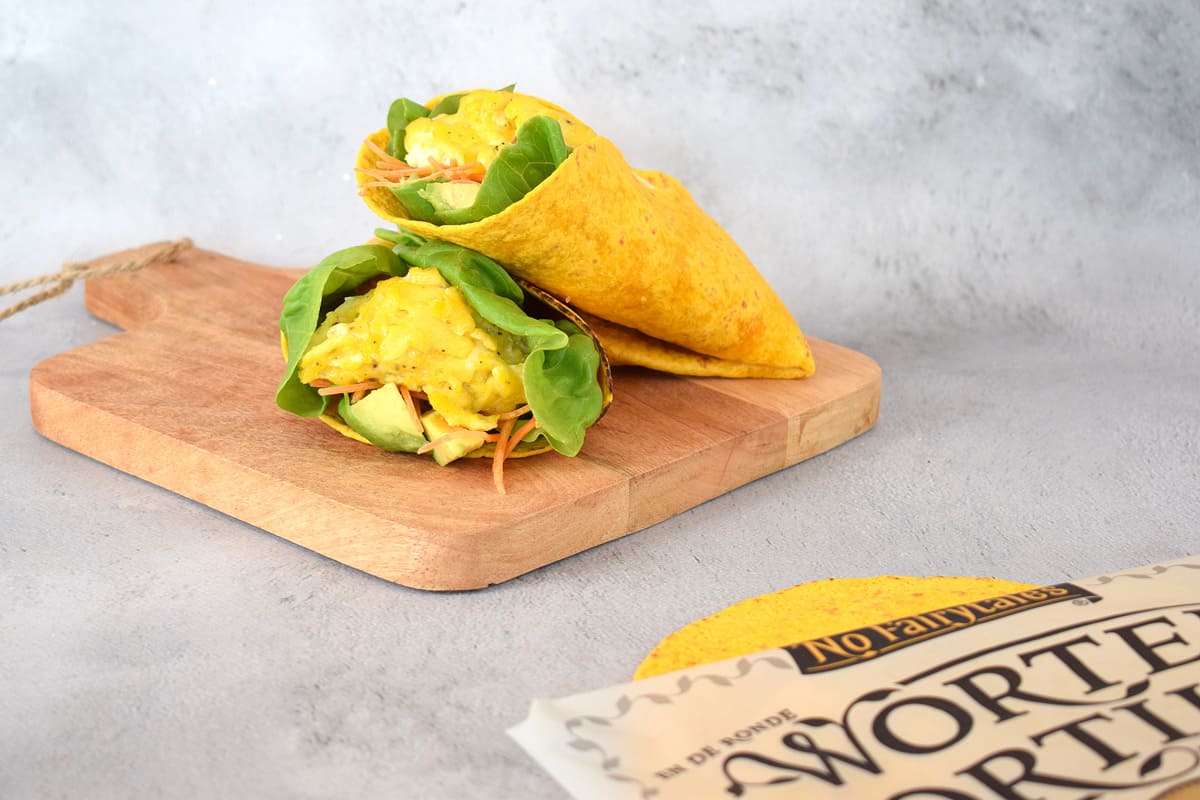 Ingrediënten
8 worteltortilla's
4 eieren
1 avocado
3 tomaten
½ kropsla
200 g geraspte wortel
zonnebloemolie
zout en peper
Bereiding
Verwijder de schil en pit van de avocado en snijdt het vruchtvlees in blokjes. Was de kropsla en verwijder de blaadjes.
Snijd de tomaten in blokjes van ongeveer 5 mm. Meng de paprika- en tomatenblokjes samen in een kom, roer door elkaar en breng op smaak met zout en peper.
Breek de eieren in een kom en klop los met behulp van een vork en breng op smaak met zout en peper. Verhit zonnebloemolie in een koekenpan en giet de eieren in de pan. Gebruik een spatel om de eieren in beweging te houden in de pan terwijl ze gelijkmatig garen. Zet wanneer het grootste gedeelte van de eieren gestold is de temperatuur uit en laat rusten.
Leg een worteltortilla op het aanrecht of op een bord en verdeel een vierde van de blaadjes sla erover. Verdeel vervolgens in het midden van de tortilla een vierde van de avocadoblokjes, het paprika-tomatenmengsel en de geraspte wortel.
Vouw de boven- en onderkant van de wrap naar binnen en rol de hele wrap op met de vulling in het midden. Herhaal deze stap met de overgebleven tortilla's.