Repen

Met deze repen wordt lekker én verantwoord snacken nog makkelijker. Onze repen zijn lager in suiker, bevatten slechts 99 kcal, zijn vezelrijk, en hebben nutri-score A. Dat is nog eens andere koek! De perfecte snack voor het sporten, tijdens je koffiebreak, voor onderweg of als tussendoortje voor de kids. Zo maken we het iedereen nog makkelijker om lekker én een stapje beter te eten. Want dat is onze missie: dagelijks eten beter maken.
Burrito's

Wrap Falafel
No Fairytales
2023-05-31T21:21:21+01:00

Burrito Tex Mex
No Fairytales
2023-05-31T21:26:52+01:00

Burrito BBQ chicken
No Fairytales
2023-05-31T21:15:20+01:00

Burrito Chili sin carne
No Fairytales
2023-05-31T21:17:02+01:00

Burrito Smokey beef
No Fairytales
2023-05-31T21:31:23+01:00

Meet our ready to (h)eat burrito! Vanaf nu kun je in een handomdraai genieten van een lekkere vries-verse burrito. Gemaakt van onze groentetortilla en gevuld met extra groenten. Ga jij voor de BBQ chicken, Smokey beef, Tex Mex, of wrap falafel? Even opwarmen in de oven of magnetron en klaar is je maaltijd! Bye bye diepvries pizza, hello vries-verse burrito!
Zonder toegevoegde suiker
Spice it up met onze nieuwe salsa! Deze smaakmaker maakt van elke maaltijd een feestje. En hij is niet alleen heel lekker, maar ook een stapje beter. De salsa bestaat voor maar liefst 95% uit vers-gesneden groenten, bevat geen toegevoegd suiker, en is laag in calorieën. Perfect om te combineren met onze groentewraps of burrito's, maar ook heerlijk als dip! Durf jij de Spicy Jalapeño salsa aan of ga je toch liever voor de Classic salsa? Enjoy!
De enige echte groentetortilla, te vinden in het koelschap. Onze kleurrijke groentetortilla's bevatten een flinke hoeveelheid groenten, dat is dus gemakkelijk een stapje beter. Heerlijk voor bij de lunch, borrel en avondeten! Tip: Vul je groentetortilla met nog meer groenten voor een echte veggie booster!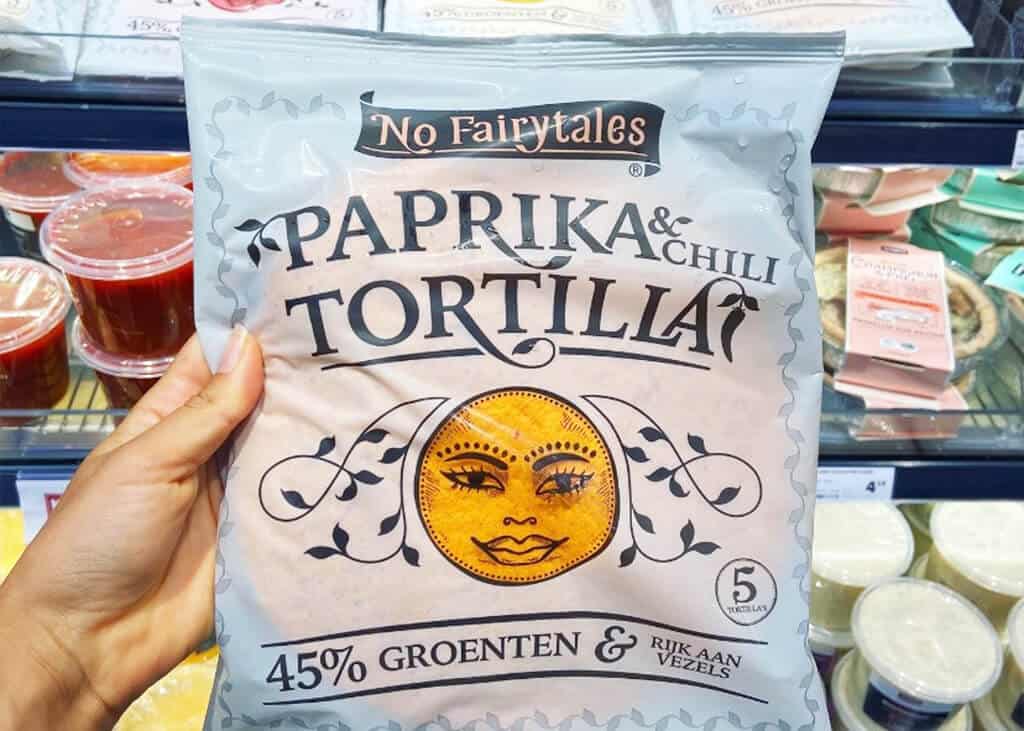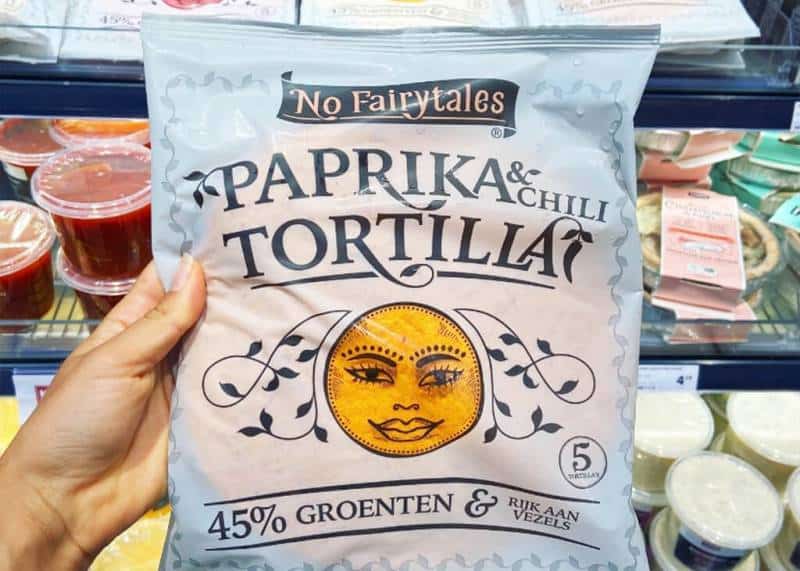 Try it out!
Heb jij onze producten al gespot in de supermarkt? En wist je dat onze groentetortilla's ook verkrijgbaar zijn in verschillende gevulde varianten, bijvoorbeeld op het station of langs de snelweg? Check onze No Fairytales Finder om te zien welke producten bij jouw supermarkt verkrijgbaar zijn.