Hey YOU, let's swap it up!
Wist je dat gezond eten helemaal niet moeilijk hoeft te zijn? Met deze easy foodswaps maak je je dagelijks eten beter: gezonder, verser, lekkerder! Benieuwd hoeveel 'beter' onze producten nou eigenlijk echt zijn? Zoek de verschillen en scroll door voor meer foodswap recepten.
Meet our new SALSA!
Met vers-gesneden groenten, zonder toegevoegd suiker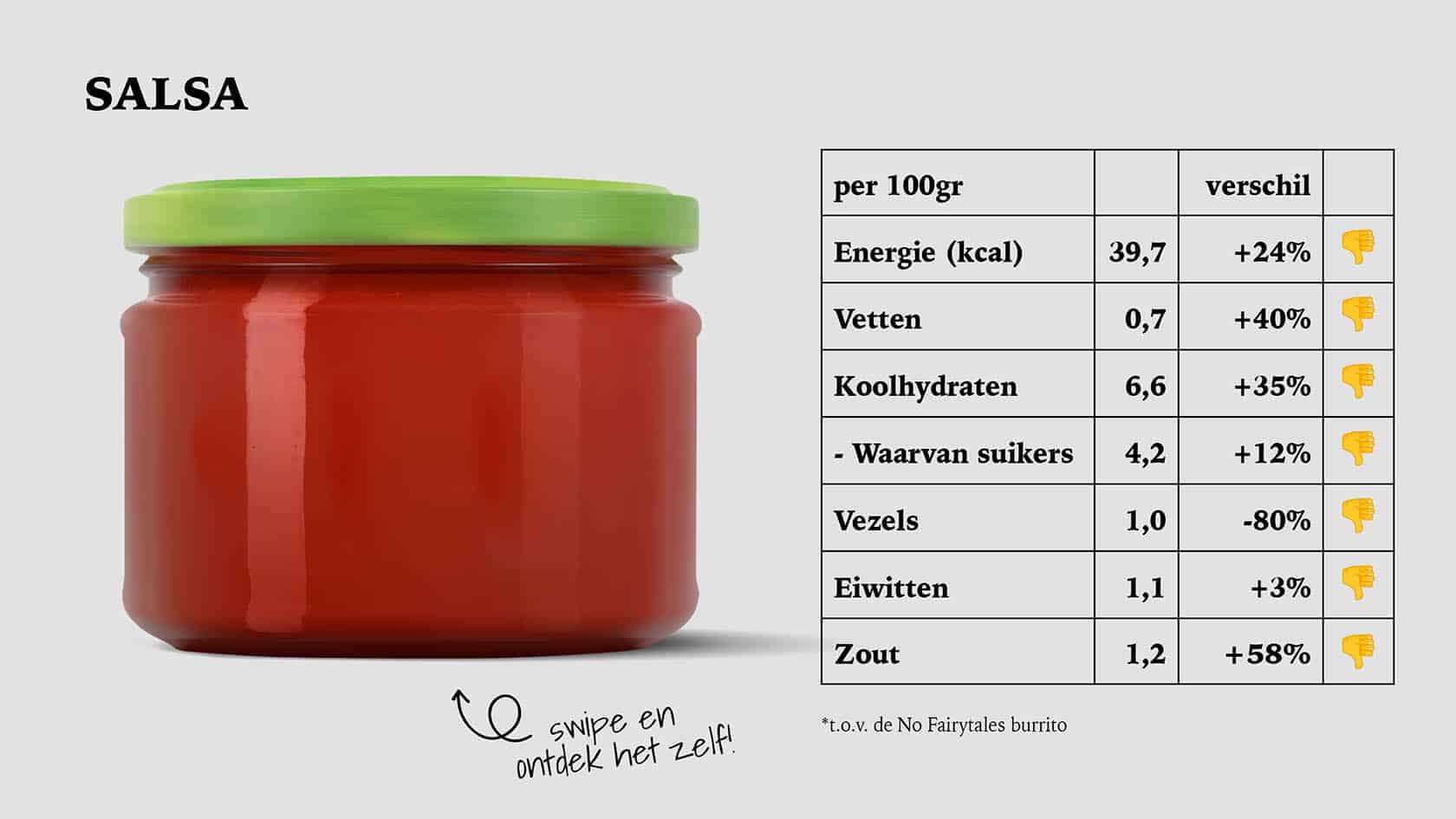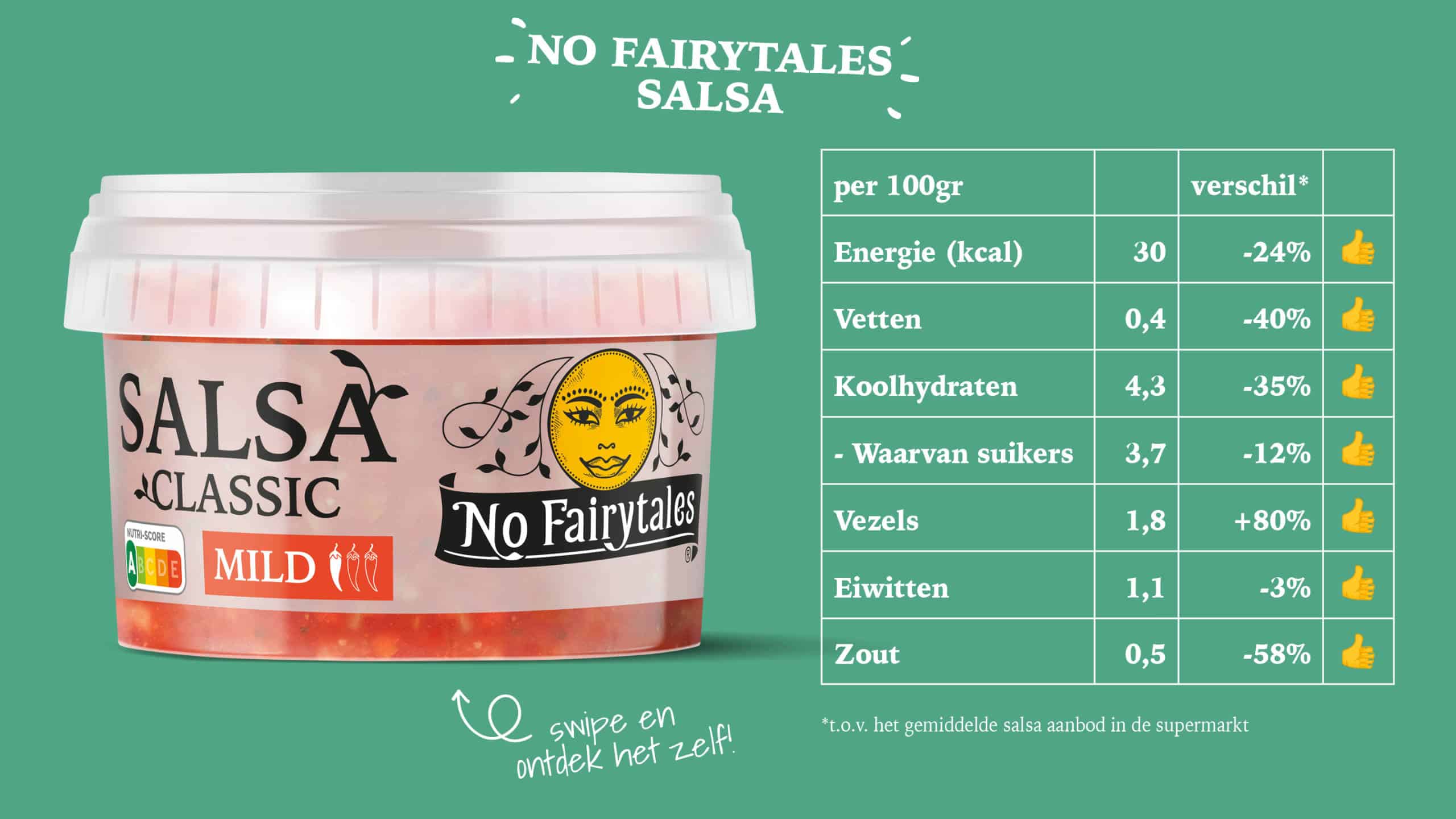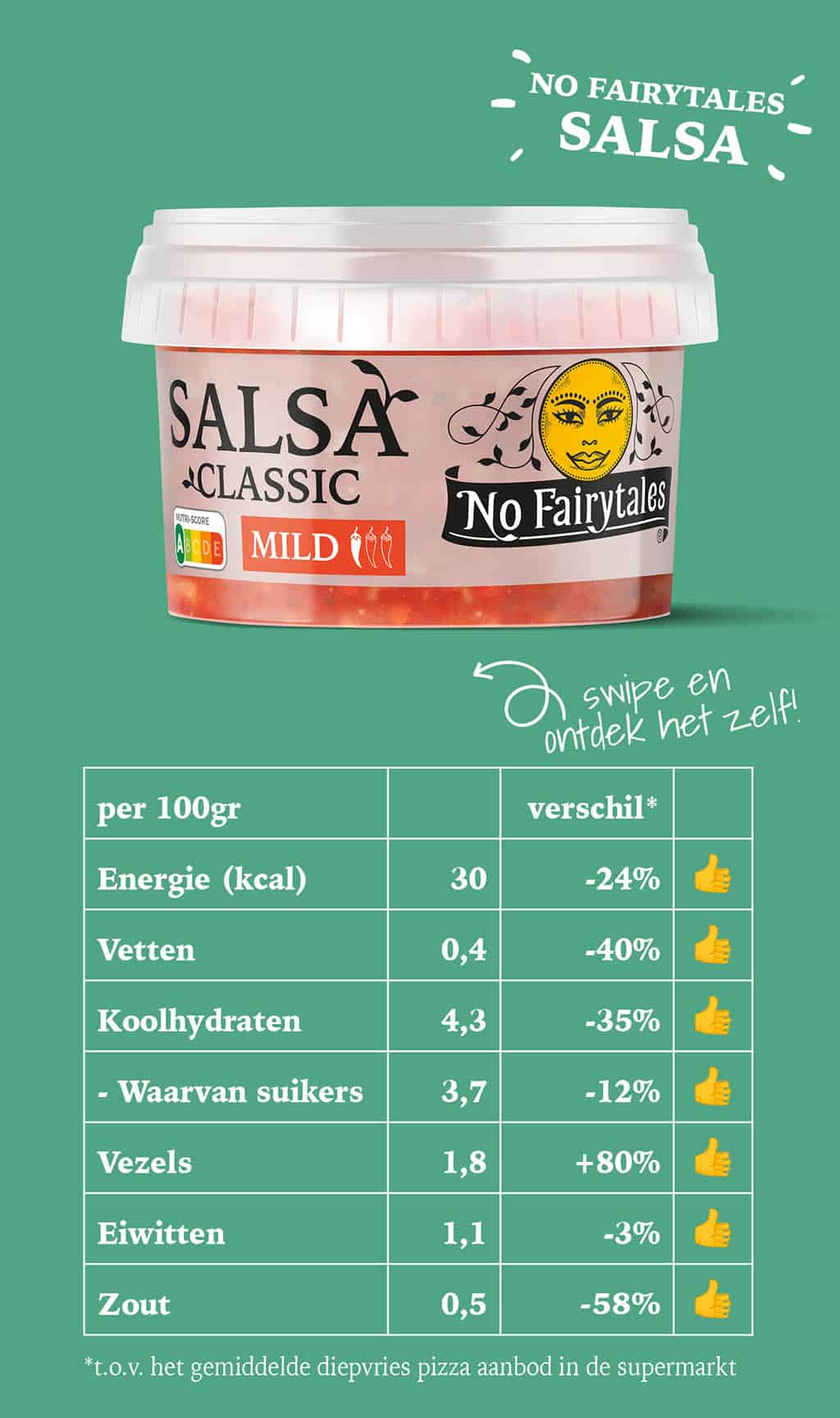 Meet our BURRITO!

 
Meer dan 58% groenten, en ready to (h)eat. Snel ingevroren voor behoud van mineralen en vitaminen.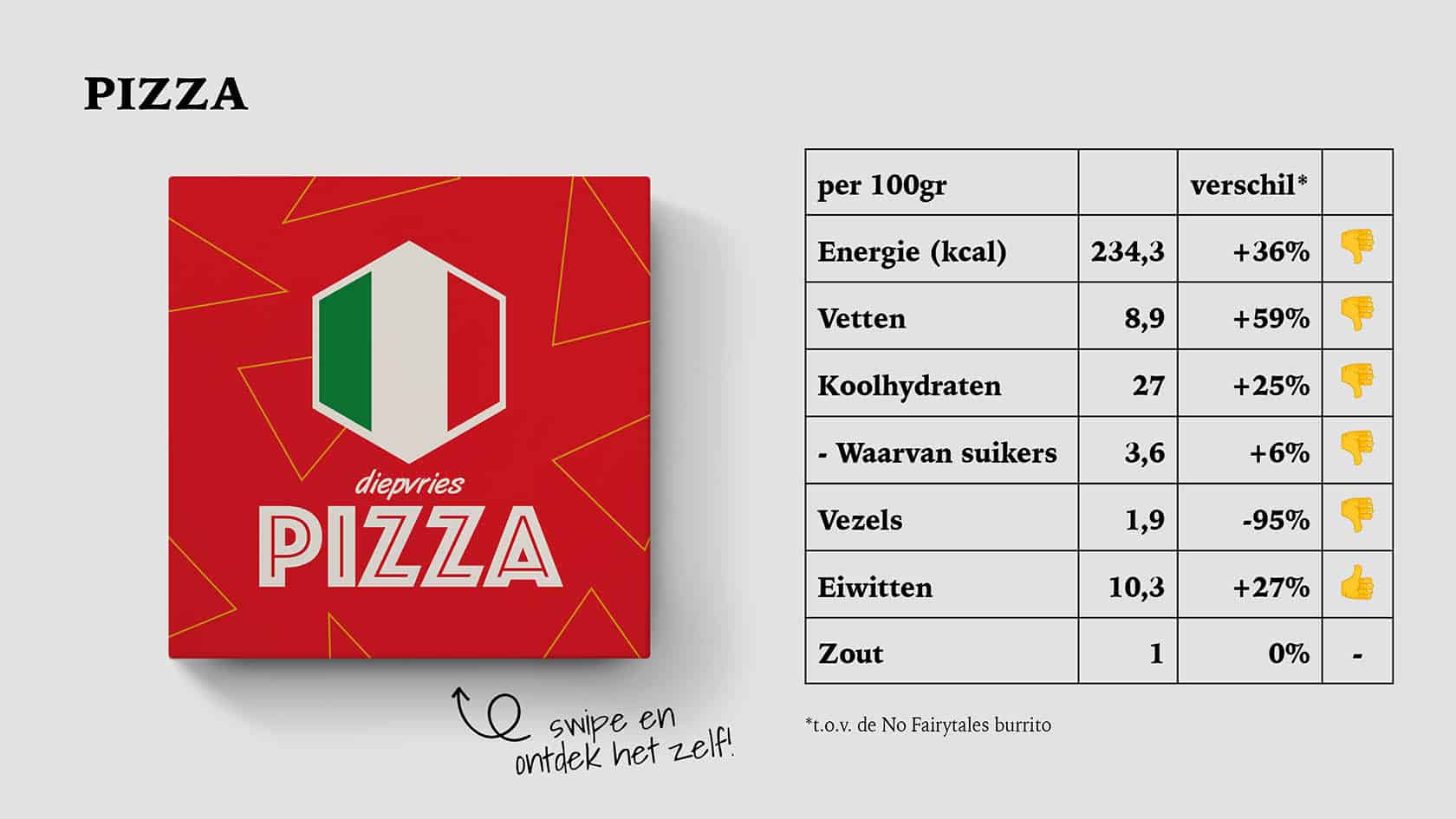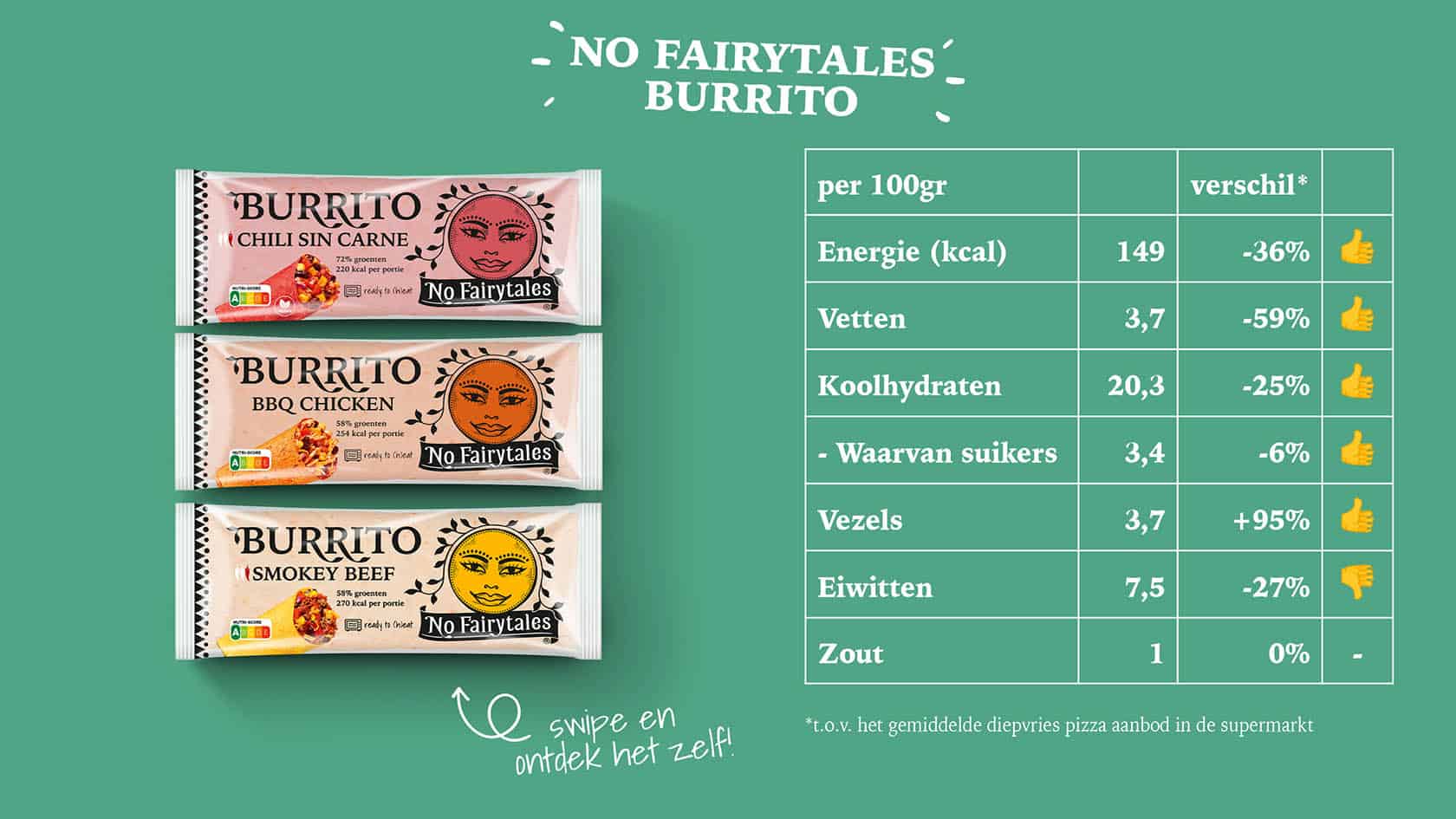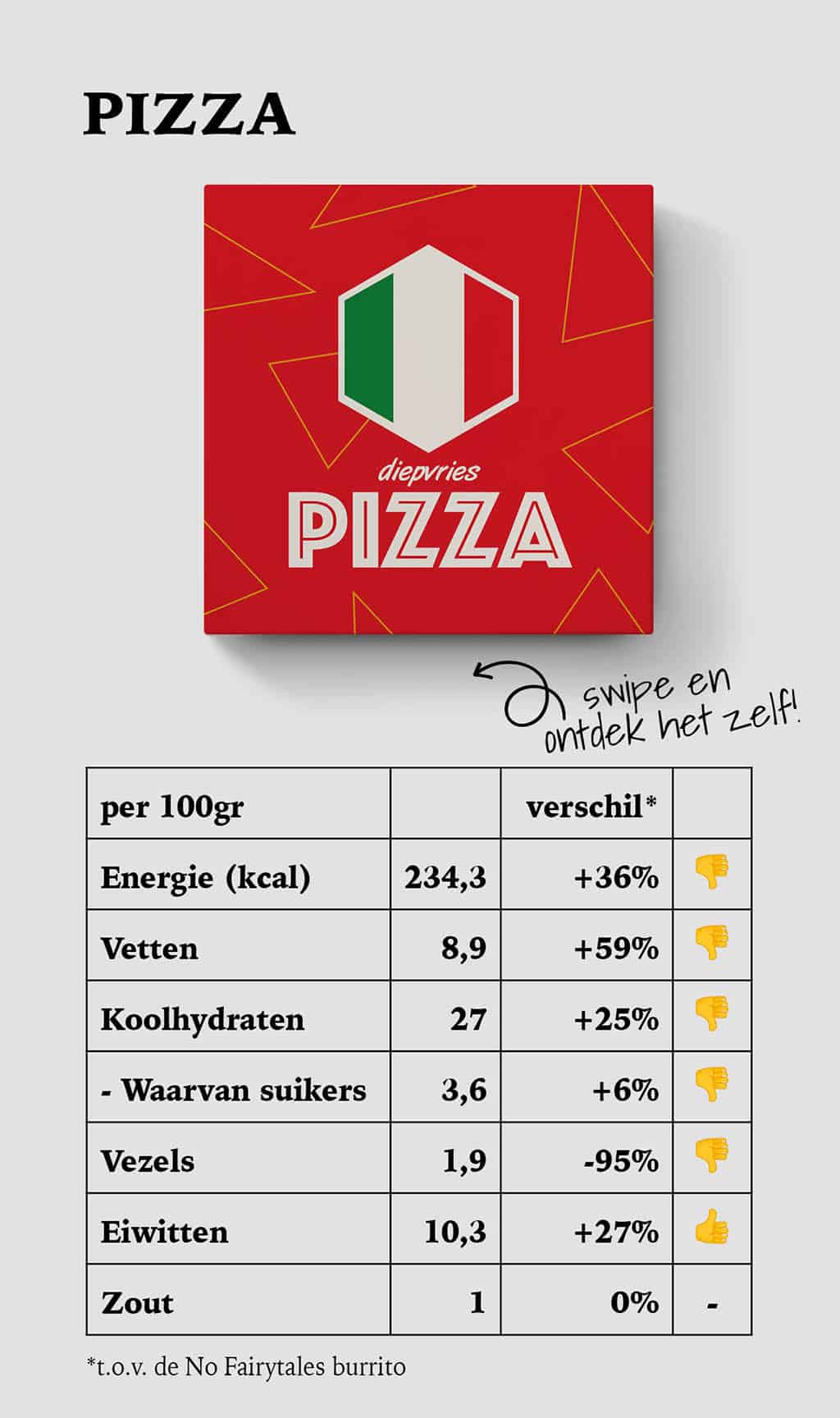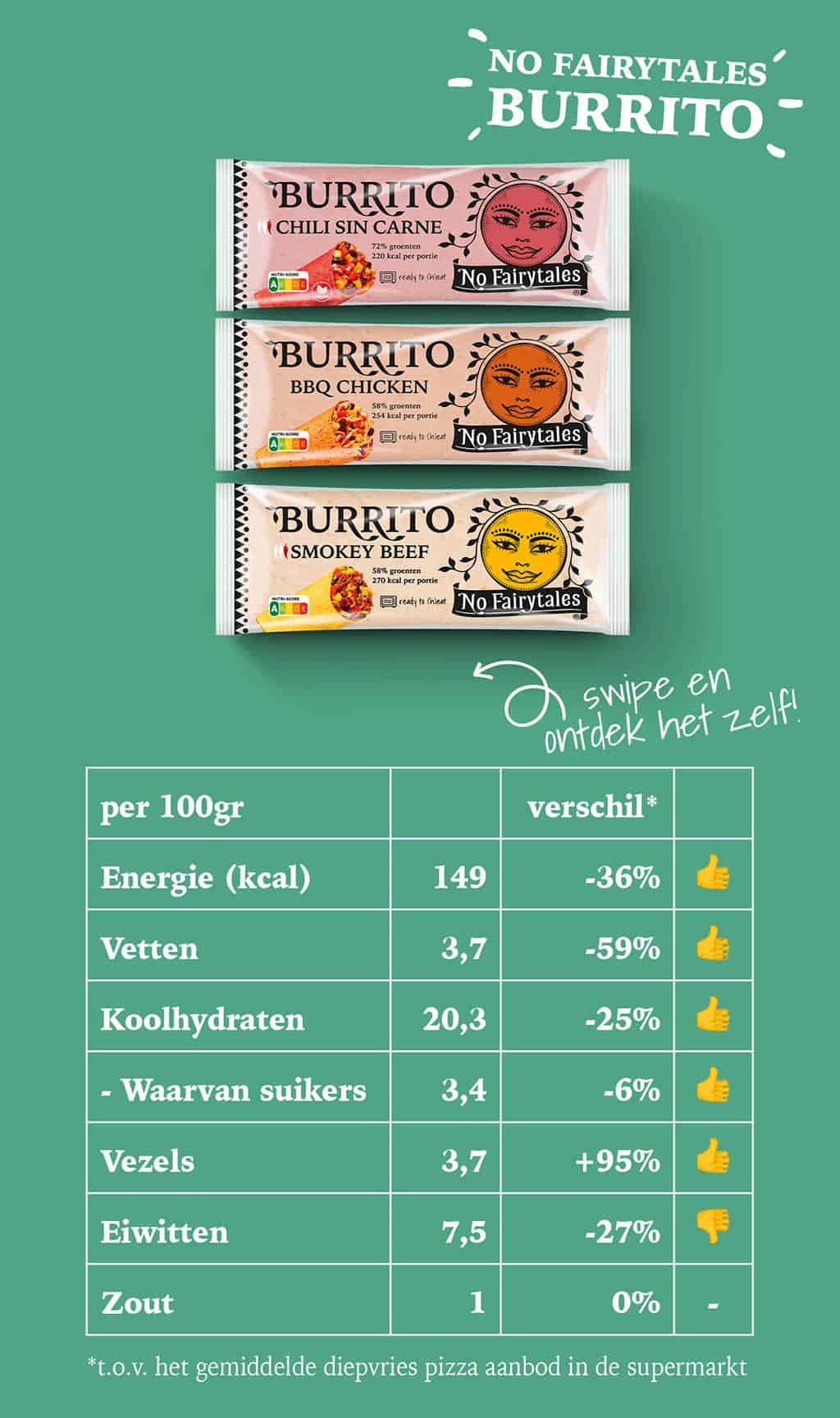 Meet our GROENTETORTILLA!
Met 45% groenten, en een bron van vezels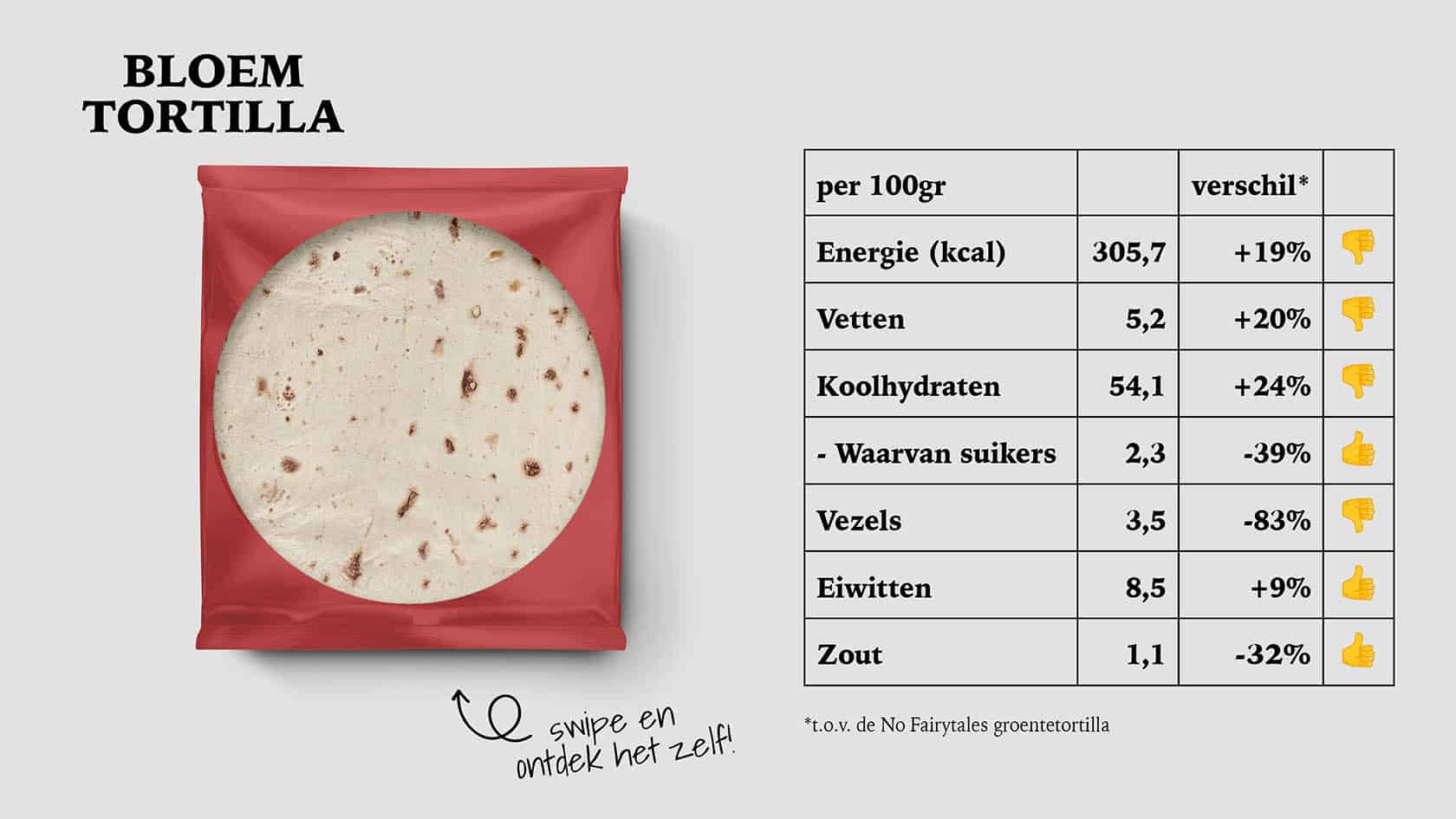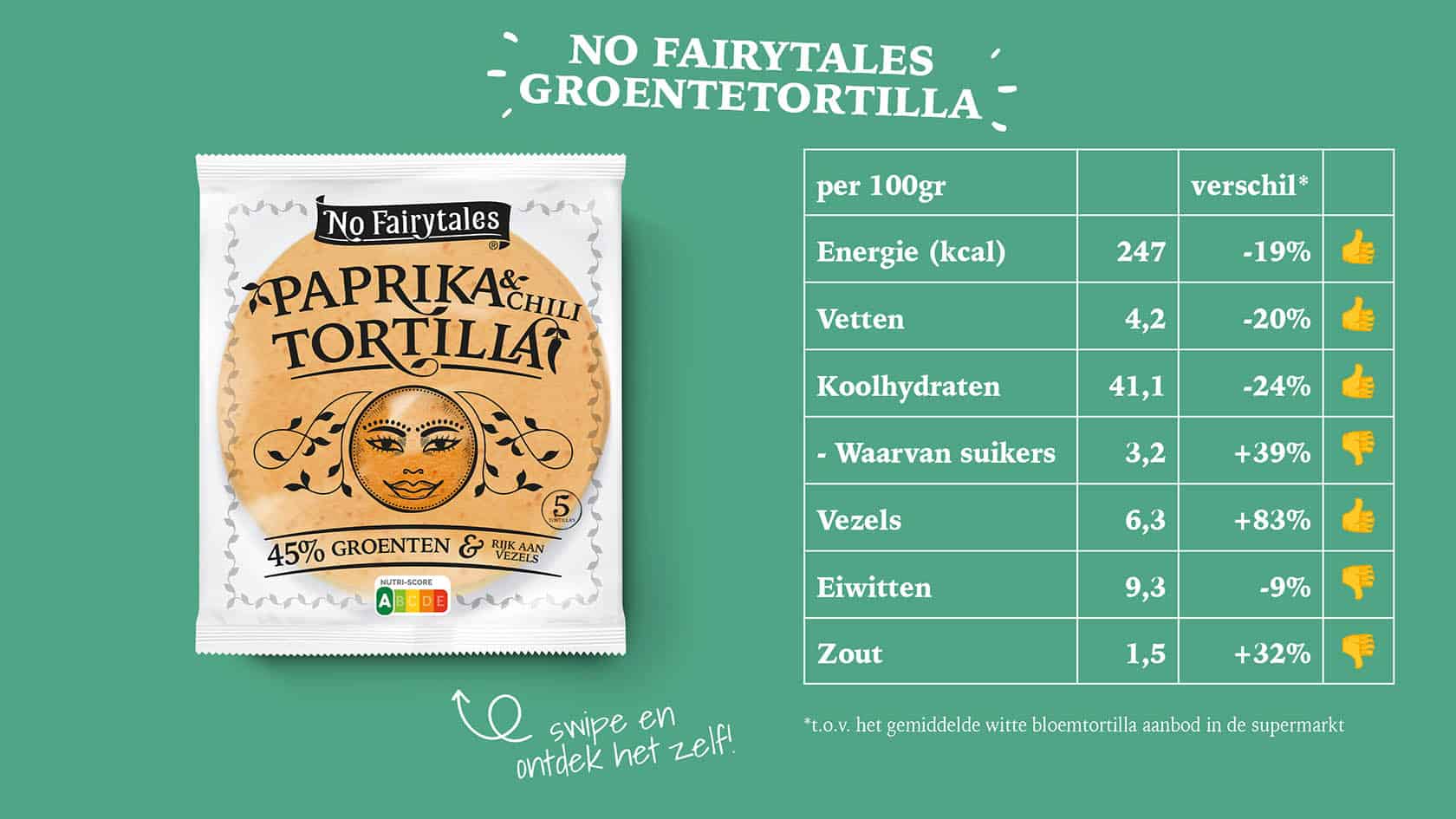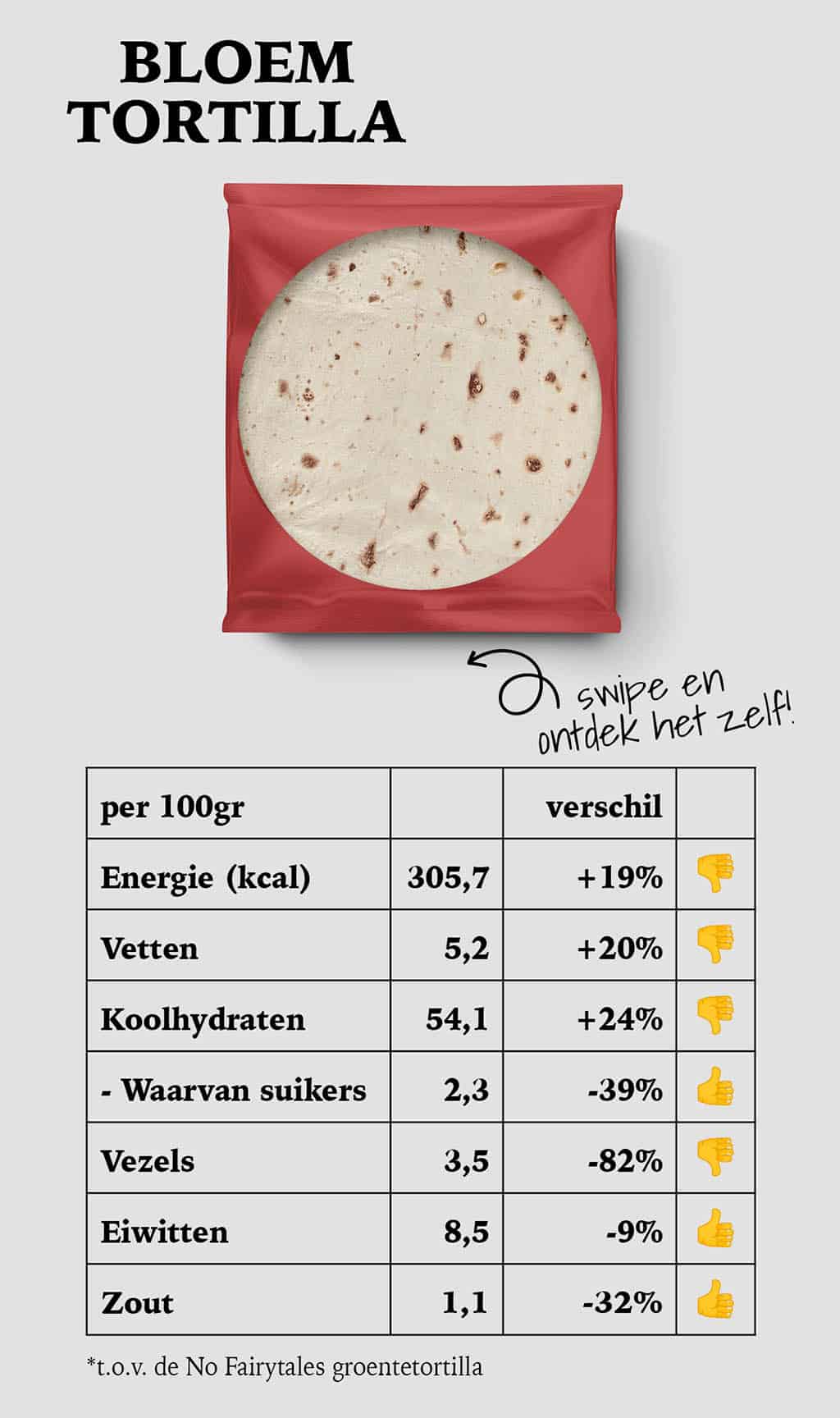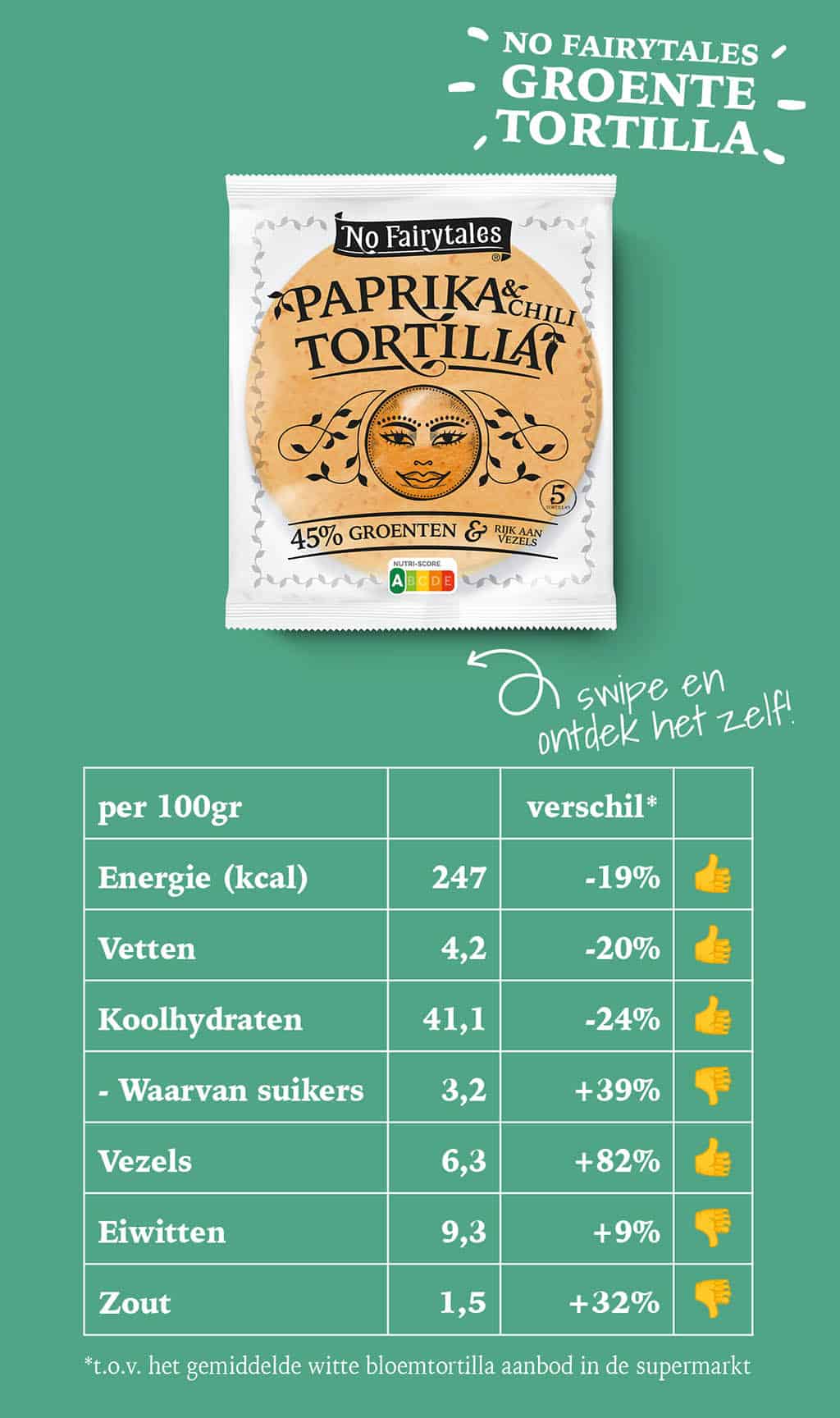 What is that thing YOU like?
Wij zijn op een missie om dagelijks eten te verbeteren. Welk product kunnen wij nog beter maken voor jou, laat het ons weten ??
Je vindt onze producten hier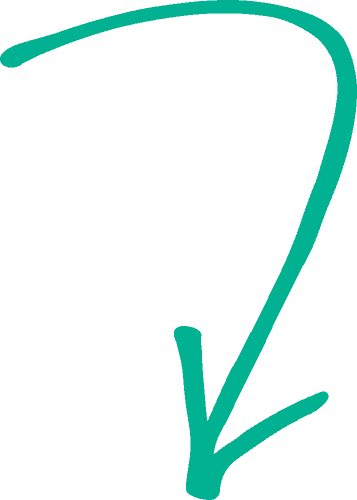 The Bit Better Newsletter
Dat klinkt best lekker he? Het is ook niet zomaar een nieuwsbrief, maar eentje die naar meer smaakt! Schrijf je in en blijf op de hoogte van onze nieuwste groentetortilla smaken (misschien bepaal jij de volgende smaak?), nieuwe producten (yes it's coming soon!) of andere leuke acties… Stay tuned!  
Ps. No worries, we mailen je alleen als we écht wat leuks te melden hebben.  
Ready to (en)roll?