Regenboog tortillaspiesjes
Of je nou gaat BBQen of zin hebt in een klein borrelhapje, met deze regenboog tortillaspiesjes maak je sowieso indruk! De spiesjes zijn binnen no time gemaakt en bevatten ook nog eens wat extra groenten. Wat wil je nog meer?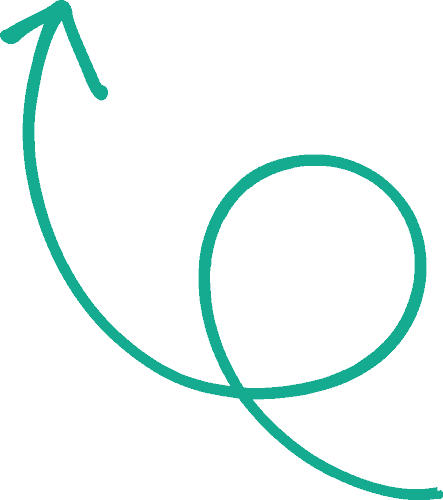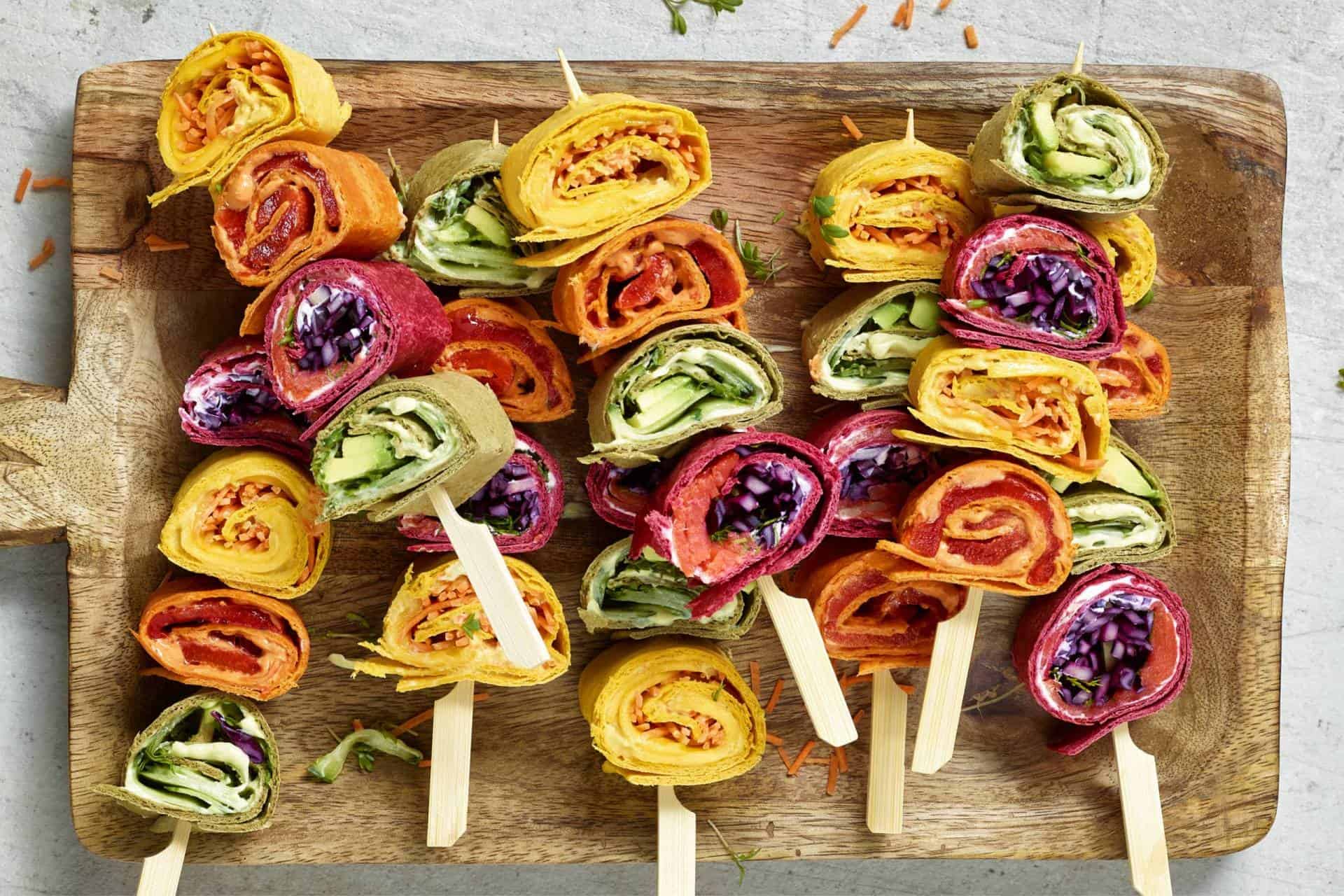 Ingrediënten
2 No Fairytales paprika-chili tortilla's
4 eetlepels paprika spread
2 geroosterde paprika's
2 No Fairytales worteltortilla's
4 eetlepels mango chili hummus
1 mango, in plakjes
2 handjes wortel julienne
2 No Fairytales bietentortilla's
4 eetlepels roomkaas
100 g wilde gerookte zalm
10 g dille, fijngehakt
50 g fijngesneden rode kool
2 No Fairytales spinazietortilla's
4 el avocadospread
½ komkommer, in plakjes
½ avocado, in reepjes
½ bakje tuinkers
Bereiding
Beleg de Paprika-Chili wraps met de paprika spread en geroosterde paprika. Rol strak op.
Beleg de Wortel wraps met de hummus, mango en wortel julienne. Rol strak op.
Beleg de Bieten wraps met de roomkaas, zalm, dille en rode kool. Rol strak op.
Beleg de Spinazie wraps met de avocadospread, komkommer, avocado en tuinkers. Rol strak op.
Snijd van alle rolletjes zo'n 4 cm van de eindes af. Deze zullen niet goed op het stokje blijven zitten. Proef ze stiekem zelf of bewaar als lunch. Snijd het midden van de rolletjes in 4 plakjes. Zo heb je 8 mooie plakjes van elke kleur.
Steek van elke kleur een rolletje op een spiesje, wissel ze af. Leg ze op een gezellige schaal.